Luxembourg schedule:
http://www.wtatennis.com/schedule/tournamentId/233/title/bgl-bnp-paribas-luxembourg-open
Moscow schedule:
http://www.wtatennis.com/schedule/tournamentId/664/title/kremlin-cup-by-bank-of-moscow
Match focus:
Andrea Petkovic vs. Eugenie Bouchard
Eugenie Bouchard has been on a roll lately and she attempts to continue her good form here in Luxembourg. You must give credit to the young Canadian lass for making it all the way here from her Asian tour. She must be exhausted after playing in Osaka, Tokyo and Beijing. Petkovic has also enjoyed a good run in Beijing, and is better rested than Eugenie. Can she stop the rising youngster? You have to factor in fatigue here as Bouchard had just lost the Osaka final less than 3 days ago. She was so close to her first title and to get back into winning ways isn't going to be easy. Not that I doubt Eugenie's game, but it might be too much to ask for a young inexperienced player.
Pick: Petkovic in 2 tight sets
Maria Kirilenko vs. Anastasia Pavlyuchenkova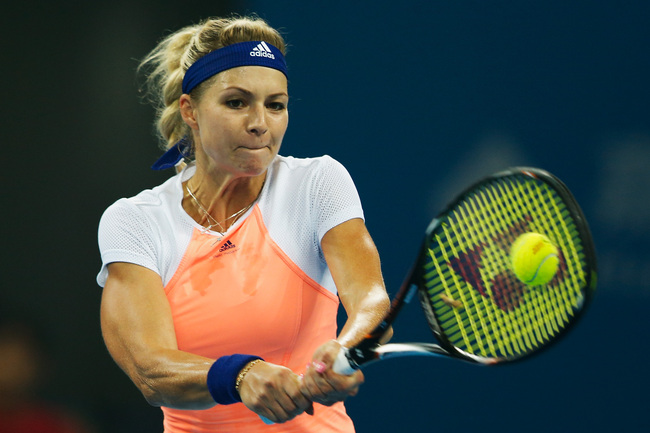 Kirilenko has had a strange year. Her first half of the year was incredibly consistent, highlighted by a top 10 finish after Paris. However, she fell out of the top 10 faster than you can pronounce Pavlyuchenkova, as she went into a slump/injury. She pushed Serena hard in Beijing, and looked to be recovered from her injury woes. Pavlyuchenkova will have something to show though, as she has been in decent form, reaching the finals of Seoul. I believe Kirilenko is still carrying a knee injury, so I would give the edge to Anastasia. Either way, the Russian fans will be happy whoever wins.
Pick: Pavlyuchenkova in 2 sets
Samantha Stosur vs. Kaia Kanepi
Stosur finally wins another title last week in Osaka, the same place where she won her maiden title. This year has been fruitful for Stosur, winning 2 titles, the most of her long career. However, outside of those bright spots, she barely did anything significant. Hopefully, this will give her the confidence for next year to turn in more consistent results. Kaia Kanepi makes a rare appearance here, and she is one of the few player I know who can just win matches without any prior match play. Stosur will need to on her toes or else she will be saying sayonara to Moscow soon.
Pick: Stosur in 3 sets
Sure win bets: Bojana Jovanovski, Svetlana Kuznetsova, Carla Suarez Navarro
Upset alert: Eugenie Bouchard, Maria Kirilenko, Roberta Vinci