Caroline Wozniacki vs. Angelique Kerber
Both beneficiaries of their quarter-final walkovers, these 2 are the surprise semi-finalist of the top half. When the draw was announced, many predicted these 2 seeds to fall early but they have proven the naysayers wrong. Woznaicki and Kerber do play a similar scrappy game but as a whole, Kerber is more willing to take risks. Another positive for Angelique is that she absolutely owned Wozniacki in 2012, winning all 3 matches. She will be prepared for Caroline unless the Dane changes her game.
Pick: Kerber in 3 sets
Maria Sharapova vs. Maria Kirilenko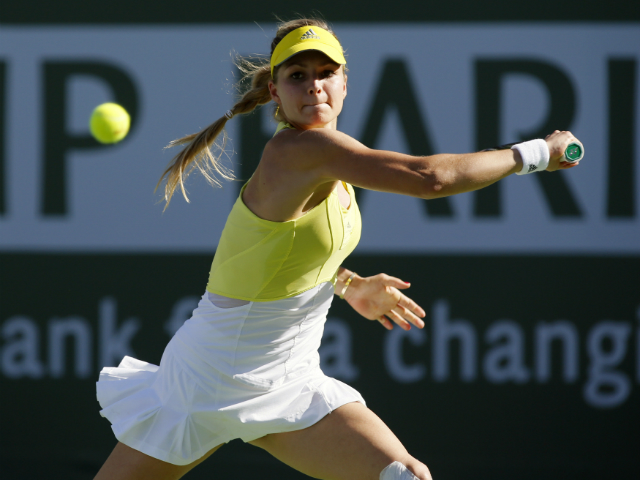 A rematch of last year's quarter-finals, Maria Kirilenko attempts to stop Sharapova from winning another Indian Wells title. Kirilenko famously upset Sharapova in Australian Open 2010 but Sharapova was fresh after her shoulder injury. Even last year's 3 set quarter-final match was due to sloppy play from Sharapova. It is needless to say that the match is on the more famous Russian's hands. If Sharapova serves well and dominates with her ground game, Kirilenko has nothing to hurt her. With Azarenka out, this is really Sharapova's title to lose.
Pick: Sharapova in 2 sets