Den Bosch Schedule:
http://www.wtatennis.com/schedule/tournamentId/756/title/topshelf-open
Eastbourne Schedule:
http://ww1.hdnux.com/photos/22/21/31/4789860/3/628x471.jpg
Match focus:
Flavia Pennetta vs. Marion Bartoli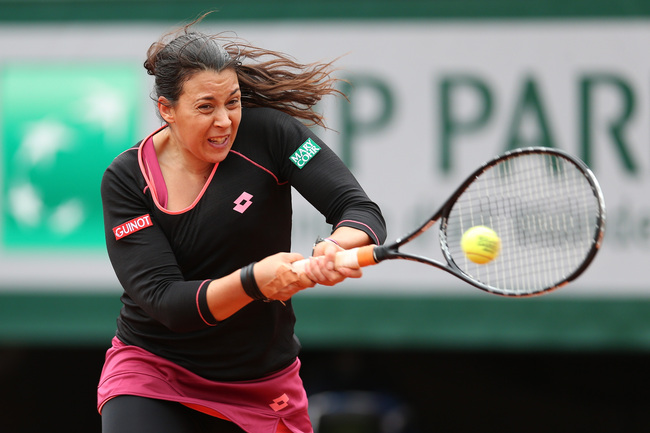 Flavia is still looking for a confidence boosting win after coming back from injury. Will she get it here against Bartoli? Marion is struggling mightily this season but this is her strong part of the year. Grass will always be the Frenchwoman's best surface and an upset by Pennetta will be highly unlikely. Although Flavia is also a good grass court player, her confidence is in tatters and she will need to finish the match in straight sets in order to stand a chance.
Pick: Bartoli in 2 sets
Ana Ivanovic vs. Elena Vesnina
Ana needs to be careful as Elena Vesnina is a threat if Ana's not firing on all cylinders. Vesnina's game is also suited for grass while Ana's grass game is more shaky. Ana needs to fire her first serves and dominate with her forehand. If they get into a backhand rally match, Ana will lose 9 out of 10 times. That said, I believe Ivanovic will be able to win this match as Vesnina is still a bit mentally weak for me.
Pick: Ivanovic in 2 tight sets

Annika Beck vs. Simona Halep
2 players coming off a clay event will play on grass for the first time in this season. Halep is high on confidence after winning in Nurnberg, but grass is never her strongest suit. Beck has more firepower and has a better game on grass. Let's see if Simona's win in Nurnberg will inspire her to good results outside of clay as well.
Pick: Beck in 3 sets