Stanford schedule of play:
http://www.wtatennis.com/schedule/tournamentId/637/title/bank-of-the-west-classic
Washington schedule of play:
http://www.wtatennis.com/schedule/tournamentId/2182/title/citi-open
Match focus:
Serena Williams vs. Ana Ivanovic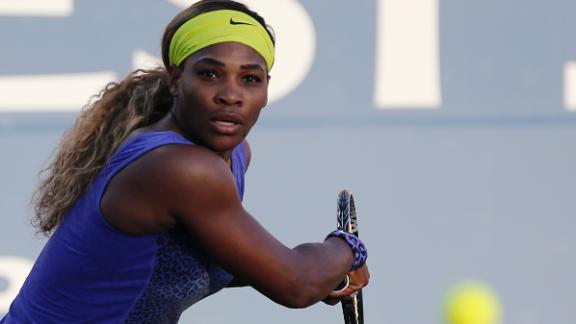 The only quarter-final where the players played to their seedings, Serena will face another tough test against Ivanovic. The Serbian famously started her year with an upset over the formidable American, sending Serena doubts for the rest of the season. While Serena seems to be back in the groove, she cannot afford to lose focus as Ana is a quality opponent. I would still give Serena the edge though as she's playing in front of her home crowd, and also Ivanovic's recent coaching change.
Pick: Serena in 3 sets
Venus Williams vs. Andrea Petkovic
Venus continues her winning streak against Azarenka with a convincing straight sets win over the former world number. Victoria wasn't at her best yet, but a win is a win. Venus might find Petkovic a tougher test as Andrea is a better defender than Azarenka. Venus must be patient and finish the point at the net for an easier time. If they go on a baseline slug fest, Andrea might tire the elder Williams out. If Venus wins this, we might have a tantalizing all Williams match-up yet again.
Pick: Venus in 3 sets
Anastasia Pavlyuchenkova vs. Ekaterina Makarova
These 2 Russians are pretty evenly matched on all aspects of their game, but Makarova is arguably the more consistent player. Anastasia tends to have periods where she loses focus and starts losing points rapidly. Makarova won their last encounter, but it was on Ekaterina's preferred surface, grass. I believe hard courts will suit Anastasia more, but given her up and down form, I would still go with the safer bet. Whoever wins this has a pretty good chance of hoisting the trophy on Sunday.
Pick: Makarova in 3 sets
Sure win bets: Varvara Lepchenko, Svetlana Kuznetsova, Bojana Jovanovski
Upset alert: Angelique Kerber, Kurumi Nara, Andrea Petkovic