Schedule of play:
http://www.wtatennis.com/schedule/tournamentId/2184/title/baku-cup
Match focus:
Misa Eguchi vs. Urzsula Radwanska
Who is Misa Eguchi and how did Rybarikova lose to her? Since nobody really watched the match, we can only imagine it was due to Magdalena's non-existent form this year. Well, at least she will always find a way to beat Andrea Petkovic. Urszula must be relieved at facing a lower ranked player, having to retire in her last match against Rybarikova. If Urszula is injury-free, she should be able to cruise through this match.
Pick: Radwanska in 2 sets
Vesna Dolonc vs. Shahar Peer
Vesna Dolonc took half a year off to recover from her injury, and it will be a tough task to get into a winning groove immediately. She got lucky by drawing a local wildcard in her opening match, but against veteran Shahar Peer, she's not going to get it easy. Not saying that Dolonc cannot trouble her, but Peer will be more sharp having played in more tournaments. Nevertheless, Peer has been slumping for a while now, so an upset is also possible.
Pick: Peer in 3 sets
Jana Cepelova vs. Pauline Parmentier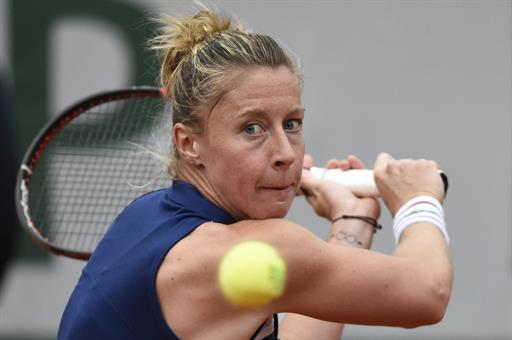 Coming off a strong showing in Bastaad, Cepelova will fancy her chances against Parmentier. However, the surface now is hard courts, which will favour Pauline's heavier groundstrokes. Jana will need to cover a lot of court to draw the errors from the Frenchwoman. Pauline was impressive in her dismissal of Dulgheru, let's see if she can continue to surprise.
Pick: Parmentier in 3 sets