Upset of the previous day:
Eugenie Bouchard def. Simona Halep 7-6(5) 6-2
Tough luck for Simona as she injured her ankle early in the match. Halep tried to soldier on, but you can see that she's a bit tentative when hitting her backhand and running to her left. Credit to Eugenie though for playing well, and taking the net when the oppotunity arises. There was some controversy at the end of the match, but she focused immediately and served it out well. For Simona, she can take a deserving break from now and make a dash during the American hard court season.
Match focus:
Eugenie Bouchard vs. Petra Kvitova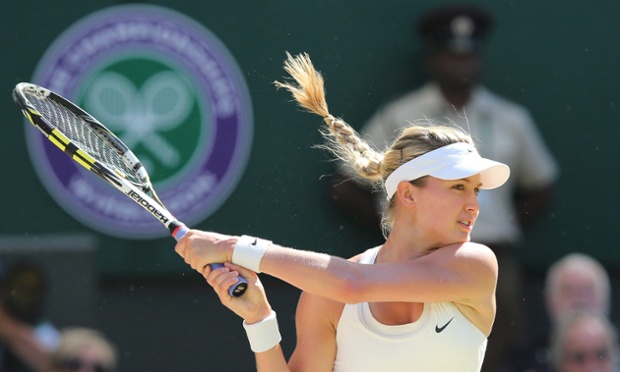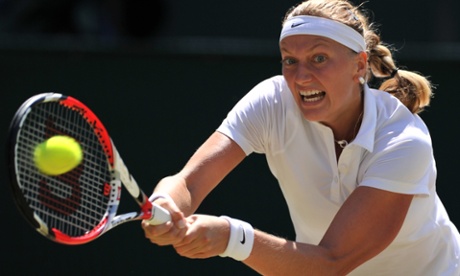 Making her debut Grand Slam final appearance, Eugenie Bouchard will definitely feel some nerves. Besides, she is facing a former champion here in Kvitova. In her semi-final match, there were some weaknesses that Simona occasionally exploited, but hampered by her lack of power and compromised movement. If Petra can deploy body serves to Bouchard, the Canadian tends to make errors of it. With her booming serve and ground strokes, Kvitova has the edge as it is difficult to take these balls early. Still, Petra tends to rush things too quickly, and may result in an error fest. Nevertheless, I think Petra will find a way to win this even if she's not playing well.
Pick: Kvitova in 2 tight sets