Hobart final:
Mona Barthel vs. Elena Vesnina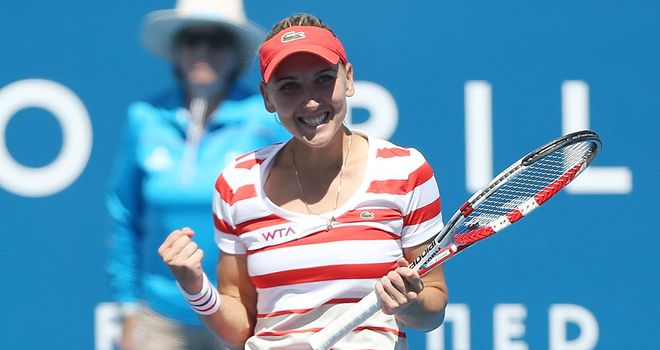 Defending champion Mona Barthel will attempt to defend her first title here in Hobart. She will definitely fancy her chances against Vesnina, who is title-less after 6 tries. Will the 7th time be the charm for the Russian? Or will she wilt under the pressure once again? Both have a point to prove and it's really a battle of who wants it more. I am siding towards the German as Vesnina can play great tennis; but when it comes to closing an important match, she gets so so so nervous.
Pick: Elena Vesnina will probably lead by a set and a break, before succumbing to pressure, losing in 3 close sets.